The one main appeal of playing Roulette is that in a very short space of time you could turn a relatively small bankroll into a huge one, as long as the numbers you pick keep on spinning in!
However, one thing that is certainly not going to escape your notice when you move over to playing that popular casino table game online is that you are going to have a huge range of different variants on offer to you.
Whilst there are plenty of fairly standard variants, such as American, French and European Roulette available at most online casino sites, more and more casinos are offering unique variants that offer even bigger cash payouts, via a range of optional or even forced and obligatory side bets.
Should I bet bigger for the cash prize in Roulette?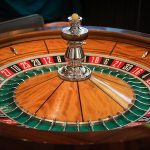 As a player, you should never be swayed and tempted to play a Roulette game due solely to the amount of cash you can win when playing any one individual game, for it will always be the house edges on offer on any such games that should be the one deciding factor as to just which variant you get stuck into playing.
I would advise you to steer clear of placing any type of side bet wager when playing Roulette, for the house edges on those games tend to be much higher than are offered on the standard betting opportunities.
The European Roulette game is one that has just one zero on the wheel and as such when playing it you will find each possible betting opportunity that is available to you on the betting layout is set to give the casino you are playing at a quite modest house edge of just 2.70%.
However, what you will find if you play the French Roulette game that is now available at quite a number of different casino sites is that every betting opportunity has an exact same house edge as the European Roulette game variant with the exception of the even money paying bets.
Those bets have a lower house edge of some 1.35%, for when you place a bet on red or black, odds or even or high or low if the zero spins in on the wheel then those bets are not losing ones, instead they will either be kept in place on the betting layout for the next spin or you get half of your losing wagers back.
It is, therefore, common sense that if you only ever place even-money paying bets on any Roulette game you play, you are going to be much better off choosing to play the French Roulette game due to those even-money paying bets having the very lowest house edge possible!
The house edge attached to all Roulette games is going to be the one thing you always have to keep in mind for if you do end up playing the wrong variant which comes with a high house edge your gambling bankroll may not last very long at all.
It is also the way that you bet on each spin of the wheel that will determine when you are going to have the chance of winning big, so try not to go too mad in regards to just how many betting opportunities you do place a bet on!
It can be way too easy for Roulette players, in particular, to keep on increasing the stakes that they are playing for when they are winning, and whilst that can sometimes bear fruit and see you winning big, the opposite could also happen!  Best to be savvy and keep your head.