Saturday November 19th 17:30 GMT
A London derby between two clubs who both seem to be somewhat off the boil of late. As recent global events seem to suggest, 2016 is quite the weird inversion of a year. How else to explain the form table which shows West Ham ahead of Spurs over the last five games and yet it is Spurs, sitting in 5th, who remain the only unbeaten team in the league whilst the Hammers have to settle for 17th place, one spot above the drop zone?
Quiz time
Anyone care to guess when Spurs last won a match in any competition? If you answered eight matches/one and a half months ago then you are correct. Since their brilliant win over Manchester City at the very beginning of October, it's been a parade of draws punctuated by a couple of losses. The absence of Harry Kane has of course hit them hard but really, when the only viable back-up is Vincent Janssen or an out-of-position Son Min Heung, they've only themselves to blame.
One in, four out
Although Kane now looks to have overcome his injury, Spurs have been hit by the losses of defensive mainstay Toby Alderweireld, attacking midfielders Delle Alli & Erik Lamela and the aforementioned Janssen. Whatever about the Dutch forward, the absence from the match day squad of the other three will hit Spurs hard.
Shooting blanks
West Ham's main injury concern must be centre-back, Winston Reid. Although featuring prominently in one of the league's leakier defences, the Australian is a good reader of the game and the Hammers will miss his leadership on the field. In their favour, though, is Spurs' shyness in front of goal. Their parsimonious approach in defence is, unfortunately for them, mirrored up front and you have to go back to the aforementioned win over City since last they scored more than one in a game.
A weak link
Whereas West Ham were held to a draw at home by Stoke in the last round of games, Spurs went away to Arsenal togarner the same result. A somewhat unfortunate own goal by stand-in defender Kevin Wimmer was their undoing and unfortunately for them, the same player compounded that error whilst playing for Austria against the Republic of Ireland during the international break, his carelessness directly leading to Ireland's winning goal.
Clutching at straws
We've gone the whole piece without mentioning Dmitri Payet but suffice it to say, he will have noted this careless streak and look to exploit it for himself or for any of his other forwards for this is the most obvious chink in Spurs's defensive armour. The question is, how often will West Ham be able to get up that end of the pitch and, once there, for how long can they sustain offensive pressure?
Conclusion
This column is willing to bet that it won't be often enough to win the match nor draw it. Spurs aren't looking great at all but they have enough talent and tactical wherewithal to account for floundering West Ham. Unsurprisingly, Spurs are favourites and BetVictor has the best price for the home win at 11/20.
More EPL Previews…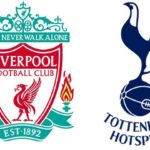 February 11, 2017
Saturday February 11th 17.30 Anyone who hasn't been living in a cave on Mars with their fingers in their ears for the last month will have noted that, in addition...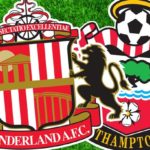 February 10, 2017
Saturday February 11th 15.00 In the interests of full disclosure, this column should point out that it has a soft/blind spot when it comes to Southampton. This is largely due...