Pyramid Quest Slot Review
Pyramid Quest Overview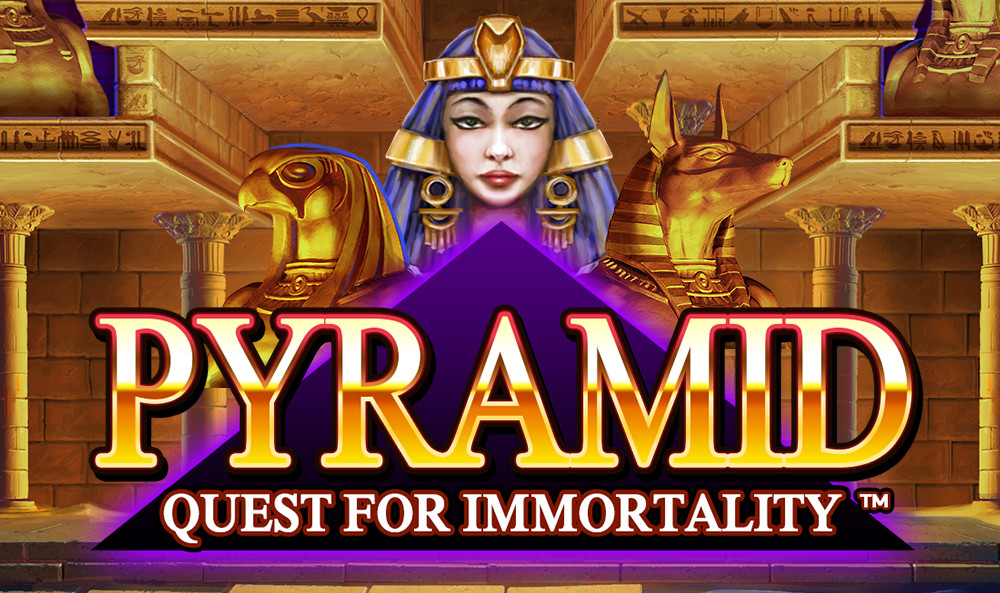 Rating:
Pyramid Quest Features
Egyptian Theme
Avalanche Feature
96.48% RTP
Pyramid Quest Basics
Game Type : Video Slot
Software : NetEnt
Paylines : 720
Jackpot : 50 Coins
Progressive : No
Pyramid Quest Free Play (Desktop Only)
Detailed Pyramid Quest Review
All Pays slot games are always a popular choice for slot players as they give them the maximum ways of forming multiple winning combinations when they play such slot That is exactly the type of playing structure you will find attached to the Pyramid Quest for Immortality  slot game!
However, you are only going to have to play a little as 10 coins as the minimum stake to play this slot online and if you wish to play it for higher stake levels you can increase the coin value settings or play up to 100 coins per spin!
one vital piece of information you will need to know before finding out what bonus games and bonus features are attached to this slot is whether NetEnt have given it a high payout percentage or not! We are happy to report that NetEnt have done the former and as such when playing this slot over the long term its payout percentage will return 96.48% of your stakes as winning payouts!
Bonus Games, Bonus Features and Special Reel Symbols
The Pyramid Quest slot game is a slot on which the reel symbols are going to drop onto the screen as opposed to spinning in and for reference that playing structure is known as an Avalanche. However, that playing structure does have one major advantage and as such read on to find out more!
As soon as you have formed a winning combination you will see each of the reel symbols that formed that winning combination being removed from the slot game screen, when they have been removed the symbols above them will then drop down to fill in the gaps left by those now missing reel symbols.
As such it is possible that you will form another winning combination and when you do so that Avalanche feature as it is know will then play on and as such those new symbols forming another Winning combination will be removed from the screen to be replaced with new ones, the Avalanche feature continues until no new inning combinations have been formed.
If you manage to form a winning combination on three consecutive Avalanche features then a multiplier will increase by +1, and will continue to do so until the multipliers reach x10 and when they do so they will remain at x10 until no new winning combinations have been formed.
Our Opinion of the Pyramid Quest Slot
There are plenty of slot games that come with a quite similar playing structure to the Pyramid Quest slot game and there may have been a time recently when you have played such a slot offering the Avalanche feature.
The way in which you can keep on winning via that playing structure is exciting and what makes this slot quite different to all of the other slots offering a free falls type of playing format is that you do have the chance of increasing the multiplier values when you keep on forming new winning combinations via the Avalanche feature.
However, whilst there will be times when you do keep on forming new winning combinations and therefore the multiplier in play keeps on growing, you will often experience a large number of spins when they don't!
So never get too excited when playing this slot thinking you are going to win big for as soon as you do stop forming new winning combinations the Avalanche feature will end there are then! But this is a slot that may offer a welcome distraction to you when you are looking for a slot offering something completely different via its base game!