Magic Portals Slot Review
Magic Portals Overview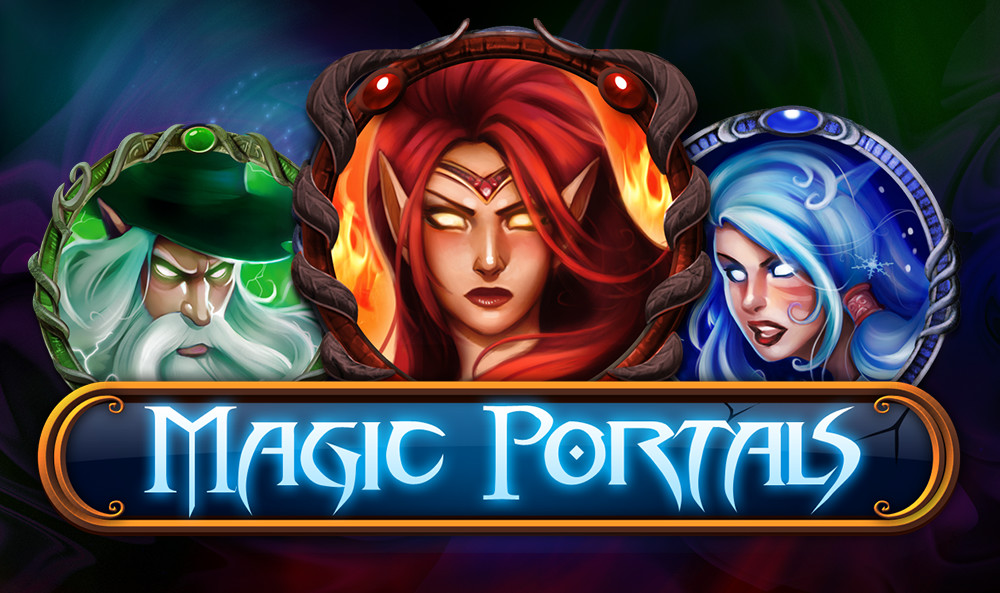 Rating:
Magic Portals Features
Magic Theme
Free Spins
96.60% RTP
Magic Portals Basics
Game Type : Video Slot
Software : NetEnt
Paylines : 25
Jackpot : 500 Coins
Progressive : No
Magic Portals Free Play (Desktop Only)
Detailed Magic Portals Review
Exciting slot games are what you will always find on offer at casinos with NetEnt's impressive suite of slot games on offer, and one slot worth playing is the Magic Portals slot!
This is however a slot on which you are obliged to have to play every single one of its 25 fixed pay lines, but with adjustable coin values and you additionally being able to play for increments of 25 coins you should find a staking option suitable to you!
It is however the way in which additional wild symbols can be added to the reels coupled with how the bonus game is trigged that makes this a very unique slot, and to give you a full overview of how those wild symbols are added onto the reels and how the bonus game is triggered below is all of that information!
Bonus Games, Bonus Features and Special Reel Symbols
There are two special reel symbol positions on reels one and five of the Magic Portals slot game and those two reel positions which for reference are the centre ones on each of those two reels are known, quite aptly, as the Magic Portals.
In regards to you triggering the bonus game on this slot what you will need to do on any one single base game spin is to spin in the bonus game awarding symbol in both of those two reel positions, and when you do you are then rewarded with a set of free spins.
When you spun in those two symbols in the Magic Portals a total of ten initial free spins will then be yours to play off, and by spinning in the two bonus symbols again from any one single free spin played off in the Magic Portals even more free spins will awarded to you.
What is also going to happen when you play this slot is that if you get two matching other reel symbols spinning into the Magic Portals then those two symbols and any additional matching ones spun in anywhere on the screen will also be turned into wild symbols, which will certainly increase your chances of forming lots of winning combinations!
Our Opinion of the Magic Portals Slot
There are several slot games that you will come across at various different casinos that have a similar way of triggering their respective bonus game to the Magic Portals slot. For example the Sneaky Peek range of slots from Microgaming have a pick and match bonus game that requires two bonus symbols to land in the same positions on reels one and five to trigger that bonus game.
However, one thing to keep in mind when you are playing those slots and the Magic Portals slot game is that you could get a fair number of near misses when playing the base game, for you could see the bonus symbol landing on the first reel and then see the other one miss out on landing the Magic Portal on the last reel!
As long as you are not going to get too frustrated and annoyed at the number of near misses you will experience then there is a lot to like about this slot.
Also, as the other reel symbols can get turned into wild symbols when playing this slot you could experience lots of spins when you do form lots of winning combinations when two matching reel symbols land in the Magic Portals.
But as mentioned above you will experience plenty of near misses so you will need to keep clam and level headed when playing this slot or they will get to you eventually!