Planet Exotica Slot Review
Planet Exotica Overview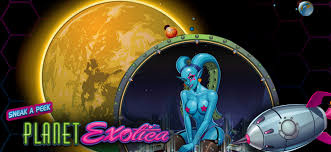 Rating: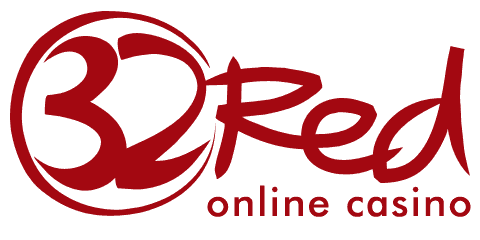 Visit the site for the latest signup offer

Play Now
Planet Exotica Features
Outer Space Theme
Optional Pay-Lines
96.60% RTP
Planet Exotica Basics
Game Type : Video Slot
Software : Microgaming
Paylines : 15
Jackpot : 5000 Coins
Progressive : No
Detailed Planet Exotica Review
There are now three different slots that make up the Sneaky Peek range of slots from Microgaming, however the first two slots they launched in the series had identical playing structures and it was only the theme that differed on them.
The Planet Exotica slot is slightly different to the previous two slot sin the series and whilst is does come with the same type of pick and match bonus game the free spins bonus game has been completely redesigned on this slot, and you could win a mega sized jackpot too. This is one of Microgaming's 15 payline slots so there are plenty of different staking options available.
Bonus Games, Bonus Features and Special Reel Symbols
The Sneak a Peek bonus game attached to the Planet Exotica slot game is a rather unusual one in regards to the way that you will trigger it! On the first reel you have to spin in the Sneak a Peek bonus symbol on any of the three positions on that first reel and then on the corresponding reel position on reel number five you have to spin in one of the Babe symbols.
Once you have achieved such a combination of those symbols the bonus game screen will launch, and you are then faced off with playing off a pick and match styled bonus game.
On that bonus game you have to select 12 of the 15 tiles to reveal three matching items of clothing or three accessories and by doing so the Babe displayed on the screen will then remove that item from her body and will award a cash payout too. Up to 12,000 coins can be won via that pick and match bonus game so it can be a fairly high paying one!
However, you could win up to 1million coins by triggering and then playing off the Select a Smooch bonus game. That bonus game is triggered when three of the Lip scatter symbols spin in and you will need to click onto one of those three or more symbols to reveal the number of free spins you will be playing off.
As your free spins are playing off, additional multipliers and free spins can be awarded to you by spinning in the additional free spins boosting symbols on reel number four or the multiplier value enhancing Lipstick symbols on reel number five during the free spins game.
Our Opinion of the Planet Exotica Slot
As long as you are prepared to put up with the large number of near misses in regards to you triggering the pick and match bonus game attached and on offer on this slot you will find it can be a fun to play slot. However, if you do experience lots of those near misses repeatedly then you may be put off playing this slot!
Being a Microgaming slot you will of course benefit from their usual high payout percentages when playing this Planet Exotica slot and for reference that RTP is high at some 96.60%, so over time you should get a fair old chunk of your stake money paid back to you.
Whilst the lure of the 1 million coins jackpot payout via its free spins bonus game is going to be too tempting to resist for many players, never forget that to win that amount of money from any slot game whether online or in a land based casinos is a fairly rare event, so do not expect to win it every time you play this slot! But having said all of that this is certainly a uniquely themed slot and one that most players will enjoy playing every now and then!