No Worries Multi-Player Slot Review
No Worries Multi-Player Overview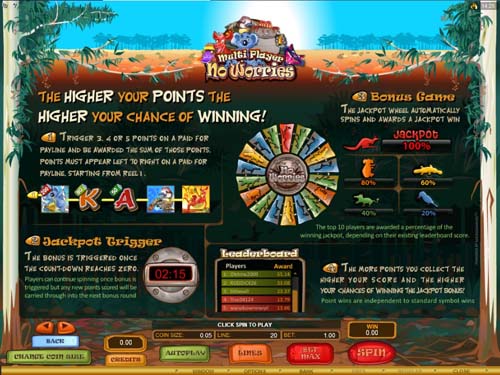 Rating: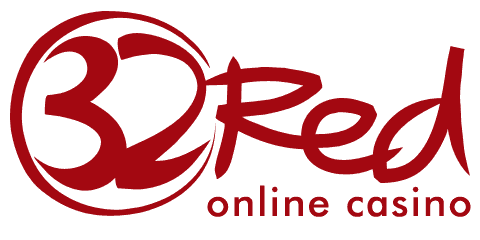 Visit the site for the latest signup offer

Play Now
No Worries Multi-Player Features
Australia Theme
Multi-Player Slot
96.10% RTP
No Worries Multi-Player Basics
Game Type : Video Slot
Software : Microgaming
Paylines : 20
Jackpot : 3000 Coins
Progressive : No
Detailed No Worries Multi-Player Review
When you choose to access the Microgaming range of games at a casino site using their downloadable gaming platform you are going to be able to play a range of slot games that are not available on any other gaming platform they offer.
One of those slots is the multi-player No Worries slot, and what makes this slot unique is that it is a community slot game on which when playing it you will be sat alongside other players who are playing it at the same time as you.
So if you have often found online slot games rather lonely slots to play then you should get stuck into playing this one as you are also going to be able to interact with the other players playing it at the same time as you via a chat room.
The slot is also one of which you will be playing 20 pay lines, and when you first launch it from the slot game menu at the casino site you are playing at you will have the choice of selecting just which coin value setting you want to have in play, and as such it is a multi-stake slot suitable for all levels of player.
Bonus Games, Bonus Features and Special Reel Symbols
When playing off a base game spin on this slot game, if you get three or more of the points that have been superimposed onto certain reel symbols on any one single payline then you will be awarded with the sum of those points.
On the slot game screen you will see a countdown timer that will continually count down as you are playing off your base game spins, you will need to see that timer reach zero before the bonus game is awarded not only to you but to all other players playing this slot all at the same time!
The bonus game is a simple spin to win type of bonus wheel feature game, and you will be tasked with nothing more complicated that spinning the bonus wheel to determine just what you are going to win from the bonus wheel.
Each segment of the wheel contains a different symbol and depending on which one you have spun in facing your win arrow you will then win a percentage of the jackpot displayed on the screen, you can win 100% of that jackpot or a smaller percentage of the bonus depending on just which segment of the wheel you do manage to spin in.
Our Opinion of the No Worries Multi-Player Slot
Please do give some of the handful of multi-player slot games a whirl when you are next playing at any casino site that offers the Microgaming range of slots via a downloadable gaming platform, as you may enjoy the community feel of those slots and the playing environment you will be playing them in.
Not all slot games come with a chat room in which you can communicate and interact with other players so it may be a new experience you have when you do so.
One thing that will certainly liven up playing this or any other Microgaming designed multi-player slot is that all players trigger the bonus games at exactly the same time, so there will be lots of camaraderie when you are playing off those bonus games.
Plus, being multi-denomination slots you are not going to have to play them for very high stake amounts, so every player will have a staking option available that suits them and their all important bankrolls down to the ground, so give this slot some play time soon is our advice!