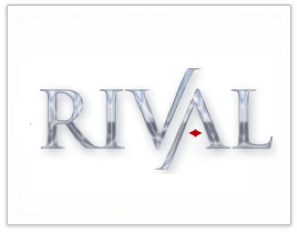 Interactive slot games known as i-Slots were the brainchild of Rival, who have, over the years, gone on to design and launch a large number of those video slots. However, many slot players are blissfully aware of these very unique slots and as such we have compiled the following news story to enlighten you on how they play and pay and what makes each of them unique.
When you set about playing any i-Slot you will discover that they have been designed as multi-stage slots many of which will tell an unfolding story as you play them more and more.
The aim of these slot games is for you to progress through each different stage of the game and by doing so you will come across all manner of different bonus features and bonus games.
Those bonus games include pick to win, free spins and pick and match based games, however some of them have skill based bonus games on offer, and as such it will be your own level of skill in playing off those skill based bonus games that will determine just who much you win!
As the number of i-Slots have been growing over the years, below is an overview of some of the more recently launched ones, alongside each you will find out what makes each of them unique and what you can expected when playing them online, and for reference you can play any of them for free or for real money online
Panda Party – With a set of reel symbols that can become different reel symbols the Panda Party slot game will take a little getting used to, but thanks to some massive multiplier symbols that can boost winning payouts by 64 times their pay table listed payouts you will not find a higher variance i-Slot than this slot game
Midway Madness – The Funfair them attached to this i-slot really will become apparent when you trigger the Dodgem Car themed bonus game, however with one of the largest base game jackpots on offer, that being a huge 15,000 coins this is one slot we would encourage all slot players to try out!
Wild Safari – A pick to win bonus game or a set of free spins can be triggered when playing the Wild Safari i-slot and with a whopping 5,000 coins up for grabs via the base game any spin you play off could turn out to be a mega paying spin!
Japan-O-Rama – You will of course be playing a Japanese themed slot game whenever you send the reels of this slot game spinning and with Stacked Wild symbols and a free spins bonus game on which high valued multipliers can be spun in you are bound to find it an exciting slot to play too!
Sherwood Forest Fortune – There is a lot going on whenever you send the reels of this i-Slot spinning for there are Stacked Wild symbols that can be spun in, free spins that can be triggered an arrow firing bonus game can also be triggered, and on top of all that the base game jackpot is a huge 10,000 coins too!