Birds Slot Review
Birds Overview
Birds Features
Cartoon Bird Theme
Inbuilt Gamble Game
Slow to Play
Birds Basics
Game Type : Video Slot
Software : Betsoft
Paylines : N/A
Jackpot : 100 Credits
Progressive : No
Birds Free Play (Desktop Only)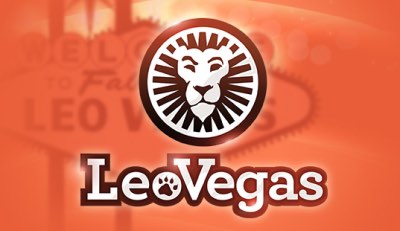 Visit the site for the latest signup offer
Detailed Birds Review
The Birds slot game from BetSoft Gaming is a mix of a slot and a chain reactors type of game, and as such you will certainly notice the difference in regards to the way it plays and pays whenever you click onto the large Spin button located at the bottom of the screen!
When you do so you will see 15 Birds flying onto the fifteen reel positions on the screen and when they do land you then simply have to see at least three matching Birds horizontally or vertically on the screen to be awarded with the corresponding cash prize displayed on the pay table of this game.
However, as soon as you do form any number of winning combinations the winning Birds that formed the winning combination fly away, after first crediting you with the payout for that winning combination.
Any Bird above the now missing ones drop down into the gaps and the missing spaces on the screen are filled with new Birds flying onto the screen. So additional winning combination can be formed repeatedly off a single spin, the pay and fly away process will continue until no additional winning combinations are formed!
Bonus Games, Bonus Features and Special Reel Symbols
As soon as you have been credited with a winning payout you can simply click onto the Spin button to play off another spin, or you can opt to click on the Double Up button and by doing so the gamble game bonus screen will be loaded onto the screen.
You will then have the option of gambling the entire value of the base game winning payout or half of it simply by correctly predicting whether a coin when tossed will land heads up or tails up. Guess correctly and your gambled amount is doubled instantly, and incorrect guess will of course see you losing the amount of cash you chose to gamble via that double up gamble game.
By spinning in via the base game four or more winning Flights then you will be awarded with up to 14 free games or rounds as they are known. A Flight is simply when you have formed a winning combination and the birds have flown away and been replaced by new ones. You can win an unlimited number of free rounds via this bonus game so the winnings can be huge!
Our Opinion of the Birds Slot
If you are looking for fast action slot games to play online then this will certainly not be the ideal slot game to play, for due to the way that the Birds fly onto the screen and the winning Birds then fly off the screen to be replaced by even more Birds it can take quite some time to play off a single spin!
However, if you do want to play this slot at a much faster rate of knots then there is a Skip button that you can press once you have clicked onto the Spin button which will cut out all of the flight animations!
Plus, for an even more relaxed type of playing session you can always choose to make use of the auto play option, and choose to play off as many base game spins as you would like automatically via the auto play option settings.
The Wild symbol can of course help you form a number of winning combinations when they have been spun in but they do not award any payouts in their own right, so they will only stand in for other reel symbols as and when they do fly onto the screen.