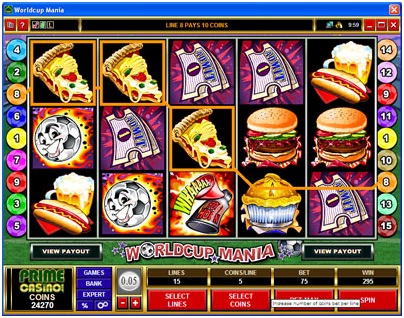 You only have to take a look at websites such as eBay and Craigslist to realise that there are a lot of counterfeit and fake goods for sale online, however sadly we have started to see a number of online casinos going live that are offering counterfeit slot games too!
With that in mind this is a timely reminder that as a player you do need to pay careful attention to any new online casino site you come across, for you will certainly not want to mistakenly play a range of counterfeit slot games online. Those games could have even doctored to return very low payout percentages or even not award their jackpots at all!
It is the range of NetEnt slot games and the Novomatic slot games that do appear to be prime targets for the fakers at various online casino sites, and many of the casinos you will find offering those counterfeit slot games appear to be based in Russia. As such that should ring alarm bells if you have come across such a casino site based in Russia offering those two suites of casino games!
In fact, the fake games do look almost identical to the genuine NetEnt and Novomatic slots so many players are being taken in by them.
Please do not get caught out by the fake and counterfeit slots games, and one day you can always be guaranteed of fair, random and genuine slot game is of course by sticking to playing at any of our featured casino sites, for the reasons listed below!
Playing Safe Online
There are a few simple rules that you can follow that will ensure you are always accessing fair and random and much more importantly genuine slot games when playing online. Below you will find an overview of each of those rules so please do read on!
Play at Licensed Casino Sites – The one most important thing you should always ensure you are doing when playing casino games online is to only ever play at casino sites that are licensed and regulated. Check to see if the Gaming Commissions logo displayed on any casino website links through to the Gaming Commissions website, if so then that casino is of course fully licensed to operate.
Check for Audit Certificates – Quite a number of casino sites have signed up to a third party organisation that verifies and certifies the RTP's that are achieved on their range of slot and casino games each month. So check to see if any casinos games are audited as those sites are likely to be offering 100% genuine games.
Double Check the Games on Offer – One final thing you could so is to double check with the slot and casino game supplier whose games appear to be on offer at any casino site. By checking the website of the game designer you may often find a list of casinos on that website that use their casino games and gaming platforms.